Wedding Cars in Horsham
Classic Cars for Your Wedding in Horsham
Wedding cars in Horsham from Harveys wedding cars of Surrey.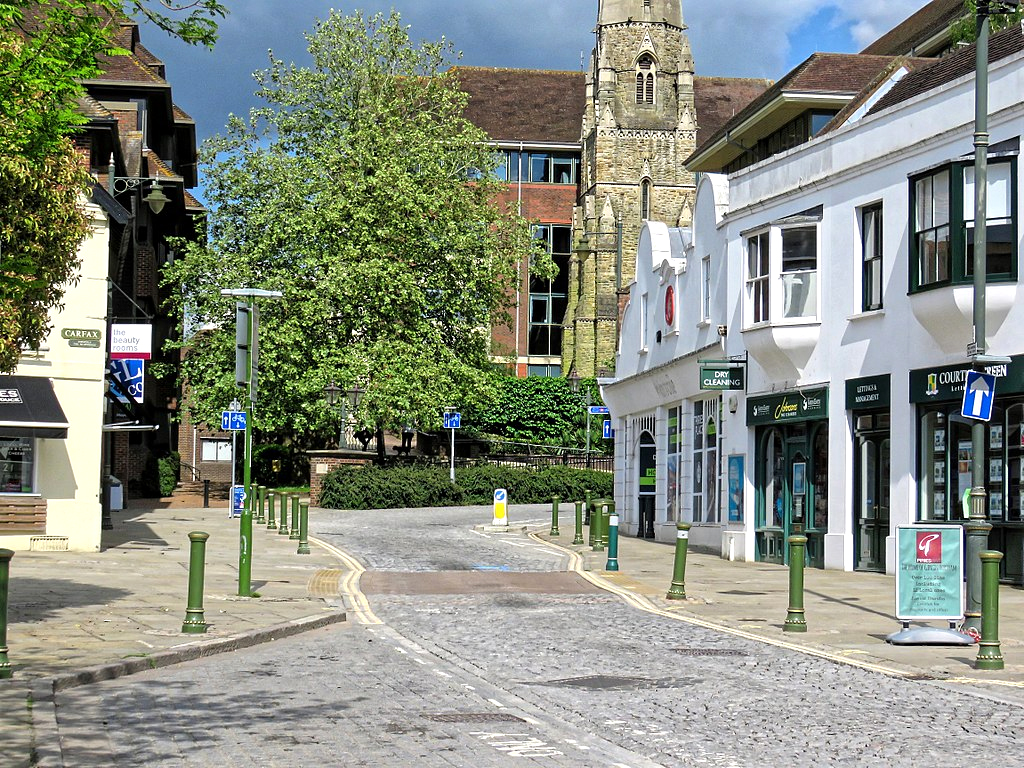 The first historical record of Horsham is from AD 947. The name may mean either "horse home" or "Horsa's home" (a Saxon warrior who was granted land in the area). The town was historically known for horse trading in early medieval times, and iron and brick making up until the 20th century. Brewing is a more recent industry!
Horsham has developed around the Carfax and the Causeway. These consist of houses erected in the 17th, 18th and early 19th century and are lined with ancient London Plane trees. North of the Carfax is Horsham Park, the remnant of the former Hurst Park Estate. The park includes football pitches, a wildlife pond and tennis courts.
The land around the park includes a swimming complex, a gymnastic centre and other leisure facilities.
The Railway from London Victoria crosses a bridge, to the east along Brighton Road. This area is now known as Iron Bridge. The area consists of mainly Victorian and Edwardian houses to the north of Brighton Road, and to the south there are areas of inter- and post-war housing. This area is known as the East Side. At the south end of the Causeway is the parish church of St Mary: Norman in origin, which is a stunning church, with fine architecture and decor.
St Mary's is one of many fine locations in the town for weddings and wedding receptions. We can take you to and from any of these venues in true comfort and style. Find out more about Horsham here.
Click here to see our luxury and classic wedding cars.
Call us on 01737 241549, email us at info@harveysweddingcars.co.uk or click here to book or enquire about availability.